We are working on such a business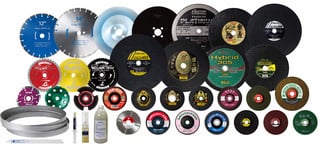 Resiton Co. Ltd started manufacturing safety cutting wheels from the earliest time in Japan, and has already boasted a track record of more than 60 years while advancing research and development.
Since its founding, it has been used in a wide range of core industries such as steel, shipbuilding, construction, automobiles, bridges, and machinery, with "technology and credit" as the first priority, and supports "manufacturing".
Our charm
[Hit product]
What do you think of when you hear the word "grinding wheel"?
The grinding wheel we manufacture is not a grindstone for sharpening kitchen knives, but a round disk-shaped cutting tool.
It is an indispensable tool for building construction and steel frame cutting and polishing work at shipyards.
Our "Kin no tamago" has exceeded 1,000,000 monthly sales as a safe cutting wheel that boasts a recognition that no one in the industry knows. It has become a big hit product that has made Resiton penetrate the industry.
[Challenging: sales position]
Since we are a manufacturer, we are conducting sales activities for a wide range of customers, including distributors, retailers, and users.
The most rewarding part of my daily activities is when I build a relationship of trust with my customers.
If you go to the customer many times until you get to know each other, you will gradually become able to make jokes.
When you reach that stage, even your boss will say "you want him!" to customers.
That is the moment when you business advantage has been realized.
It is a moment when you feel the real thrill of the job of sales, even when you grasp the characteristics of each region while taking charge of it, develop sales according to it, and receive orders from customers.
This kind of work is waiting for you
■ Sales position
We ask agents, dealers, and users in each area to visit us.
At first, I will accompany my senior employees, visit the agency, gradually build relationships, and take charge.
We may be involved in product development together with our technical staff, listening to sales activities such as campaign guidance, proposals for suitable products and new products, and customer requests.
In addition, we will elaborate on the display to make it a display that attracts attention when exhibiting at exhibitions.
■ Sales clerk
My main job is to work with a personal computer. We support sales activities such as creating documents using Word and Excel, driving into the core system, processing and managing purchase orders received from customers, managing product inventory, packing work for delivery, etc. Desk work is the main focus, but there are also many situations where teamwork is demonstrated, such as in-house communication with sales and factories, and contact with customers.
■ Technical staff
You will be involved in the production and manufacture of products. It is an area that forms the basis of our activities such as development, design, and quality control. After joining the company, you will learn know-how from scratch while standing in the field.
Treatment
New graduates hiring
Employment status
Permanent
Starting salary
According to our regulations
Benefits
Commuting allowance, family allowance, etc.
Bonus
Twice a year (July, December) * Separately, there is a settlement bonus depending on business performance
Working hours

8:30-17:30 (sales and clerical positions)

8:00-17:00 (technical staff)

Days Off
Saturdays, Sundays and public holidays (Saturday work days available)
Holidays
Year-end and New Year holidays / summer
Annual holiday
113 days
Mid-career hiring
Employment status
Permanent
Salary
According to our regulations (preferential treatment in consideration of age and experience)
Benefits
Commuting allowance, family allowance, etc.
Bonus
Twice a year (July, December) * Separately, there is a settlement bonus depending on business performance
Working hours

8:30-17:30 (sales and clerical positions)

8:00-17:00 (technical staff)

Days Off
Saturdays, Sundays and public holidays (Saturday work days available)
Holidays
Year-end and New Year holidays / summer
Annual holiday
113 days